RPJ Partner Nicole Page to Present Upcoming Women Make Movies Webinar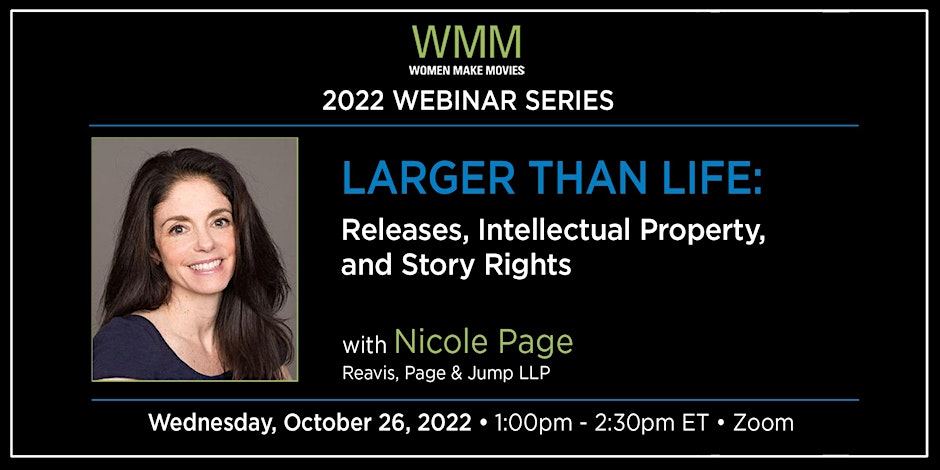 RPJ partner Nicole Page will be featured in Women Make Movies' (WMM) upcoming webinar series The Business of Film Production. The series is designed to guide both first feature and seasoned independent filmmakers as they navigate legal, accounting and business issues that may arise.
Ms. Page, who is also Board President of WMM, will present a webinar entitled Larger Than Life: Releases, Intellectual Property, and Story Rights and will cover topics ranging from releases and Access Agreements to Life Rights and underlying Story Rights Agreements along with related intellectual property issues.
Make sure to get your tickets here and tune in on Wednesday, October 26, 2022, at 1:00 PM ET!